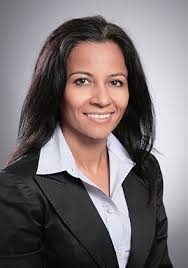 Romilla Batra, MD, MBA
Dr. Romilla Batra currently serves as the Chief Medical Officer of SCAN Health Plan. In her current role, she is responsible for the providing oversight and strategic direction to SCAN's clinical and non-clinical programs that improve overall outcomes and experience while reducing cost and delivering consumer centric care. She is also responsible for SCAN's provider integration program, pharmacy, healthcare services, medical policy, digital health innovation, government affairs and community benefit. Dr Batra is a vocal advocate for equity and innovation in healthcare with a focus on older adults.
Dr. Batra has over 20 years of experience in leading organizational efforts to create innovative programs focused on population health management and quality improvement, both on the health plan side as well as provider group side. She has a diverse clinical background and has managed physician practices in both community-based health centers as well as academic centers. Dr. Batra has in-depth experience in managing strategic planning activities, developing and evaluating patient centric clinical programs. She is a board-certified internist and prior to joining SCAN had worked as a Medical Director at University of California Irvine (UCI) School of Medicine. She continues to volunteer at UCI as a Professor of Medicine and also serves as a faculty member for the Paul Merage School of Business. Dr. Batra finished her internal medicine training at UCLA and received her MBA with health care focus from Paul Merage School of Business. Dr. Batra has presented at several national meetings and won the prestigious "Golden Apple Award" for teaching at UCI Medical School.